Quick Tip: Medication
May 1, 2020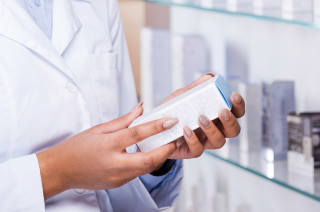 In an emergency, for example, when a parent falls and an ambulance is on the way, it is hard to remember all of the medication and dosages of medication.
Write down all medication, when it is taken and dosage on a piece of paper and put it in a Ziploc bag with one of each pill (if possible). Put that Ziploc bag in the fridge – best place is the door-butter dish. Put a large note in red on the fridge that says, "Medication List in door of fridge butter dish".
That way – if they are alone during a fall – the EMT can find it.Take this Ziploc bag with them every time they go to the doctor so it gets updated.
I also keep a list on my phone in an app like Evernote… there are other apps like
Medisafe
to help manage medication.