Our Core Competencies
Compassion Society is an insurance-tech agency that develops, markets, and distributes innovative 21st Century work-life balance solutions that promote health and wellness through sustainable living. We facilitate the placement and purchase of insurance, provide value-added services and products to insurance companies and consumers that complement the insurance placement process. We use patent-protected state-of-the-art technologies to deliver competitive advantages to our clients. Our core competencies are in:
Sales Training
Marketing
Product Placement
Risk Profiling
Research & Development
Product Development
Our vision is to collaborate with organizations to establish applicable work-life balance action plans. The American workforce is transforming and employee needs, responsibilities, and motivation for working are changing rapidly. With the assistance of Compassion Society Benefits, organizations can reduce stress, improve stability, and offer preparedness for employees to make monumental life choices. Compassion Society Benefits is the evolution of change. An idea put into practice with tangible work-life balance solutions to improve organizational health, welfare, productivity, workplace environment, and profit margins. As organizations redefine success, the bottom line is not the only factor of consideration.
Compassion Society Benefits' measurable social impact provides:
Inclusion of working-class families
Reduction of economic impact due to wage loss of caregivers
Financial security for families to ensure the health and well-being of all
Work-Life Balance Risk Mitigation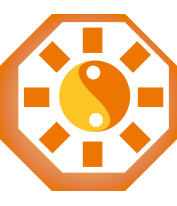 Workplace stress is a health and safety issue—which also has bottom-line consequences. Compassion Society Benefits offers services and innovative products to non-profit organizations, private corporations, and government agencies that focus on various components to adapt and model cultures of wellness and work-life balance.
Organizations seeking improvement would do well to consider thoughtful strategies that create sustainable workplaces to achieve a healthy work-life balance and overall quality of life. Mind, body, and spirit are emerging as critical factors in effectively working environments. Compassion Society will assist organizations in building a culture where employees are empowered to manage their own change. This is the new normal in the pursuit of balanced living.
Our health risk mitigation consultants perform a strategic analysis of your workforce and assist in designing, implementing and measuring a sustainable program that addresses the unique demographics, employee benefits, communication practices, industry risks and culture of your company.
Our assessment helps to prevent and address workplace stress using a risk management framework. Our proprietary solutions help to mitigate employee turnover related to chronic workplace manifestations of:
Stress
Compassion Fatigue
Burnout
Wellness Strategy & Organizational Culture Assessment
Work challenges make it increasingly competitive and stressful to stretch time for balancing work-life activities. Organizations with a commitment to healthy workplace culture and climate, demonstrate consideration for employees as real people with lives beyond the workplace. It is recommended that organizations periodically review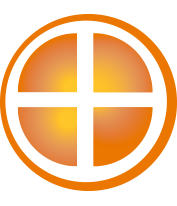 existing work processes and practices to identify inefficiencies and employee stress contributors. Under the guidance of Compassion Society consultants, organizations will be provided the framework and support to systematically relieve stress while increasing productivity.
Sustainability
Sustainability is necessary to ensure the growth and forward motion of all organizations. Through a comprehensive assessment, Compassion Society will design suitable options for your organization to thrive in this ever-changing economy and the overall needs of its client. This evolution is not a "one size fits all"; interventions take a behavioral and systemic approach in creating workplaces where your employees will be empowered, productive, appreciated, satisfied, and retained.