Who We Are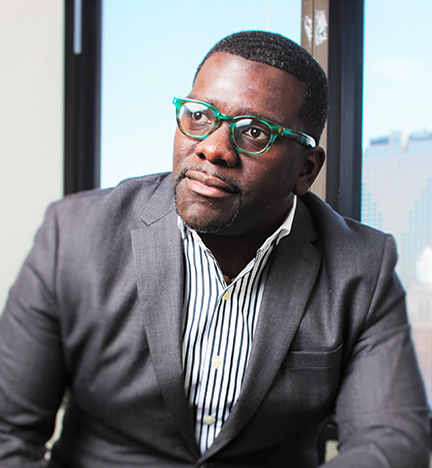 At Compassion Society we "
Empower Caregiving.
" Our goal is to advocate for compassionate employment practices and benefits, work-life balance and healthy lifestyle choices. We are dedicated to systemic changes in society that infuse wellness and compassion into the fiber of our lives – at work, during leisure and with our families.
Founded by Dr. Kyshun Webster
, Compassion Society extends his reputation as an innovative trailblazer.
Dr. Webster has a track record of identifying voids in the marketplace and converting them to opportunities for social change or business development.
As a leader in the non-profit industry, he positively impacted the lives of children and families. As an educator he has influenced legislation involving parental involvement and academic standards. Recognizing a need among caregivers for care services, he evaluated non-profit CEOs and confirmed a high burnout rate.
Dr. Webster perceived a lack of compassionate policies and resources in the workplace. It made him more sympathetic to individuals who care for their communities as well as care givers responding to family members in crisis such as elderly parents or chronically ill children.
As a result of his observations of non-profit leaders, studies of work-life issues and extensive research findings, Dr. Webster concluded there is a need for an entity that provides care services to care givers along with a national commitment to work-life balance.
He chose the name Compassion Society to embody the company's core commitment while also honoring compassion practices embedded in New Orleans culture. In the late 19th century a tradition of benevolent societies was established. The men in these organizations would come to the aid of members who fell sick or lost their jobs. These benevolent societies would also pay funeral expenses if a deceased member's family were destitute.
Internally, Compassion Society has cultivated a climate of excellence and productivity balanced by options that support the health of individual employees and their families. At Compassionate Society, the commitment to workplace balance, empathy and compassion is authentic and real.
---
Our Mission
Our higher purpose for business is to create products and services which allow every worker the freedom to nobly express compassion and caregiving when moral duty calls.
---
Our Core Values and Beliefs
Empathy

The ability to understand and share the feelings of another. We sincerely empathize and regard the courage, nobility, and lifestyle obligations of caregivers when duty calls.

Ingenuity
Is the ability to think creatively about a situation or to solve problems in a clever way. Our Ingenuity and curiosity are driven by empathetic concern for the impacts on quality of life for caregivers.


Compassion

Sympathetic consciousness of others' distress together with a desire to alleviate it. We work to create happiness and alleviate suffering of loved ones through acts of compassion.

Honor
Adherence to what is right or to a conventional standard of conduct. We honor the moral nobility of caregivers and the generosity in their commitment to care for and serve loved ones.
Wellness

The state of being in good health, especially as an actively pursued goal. We ensure wellness of caregivers and support their resiliency while caring for loved ones.

Family
The basic unit in society; having someone to love you unconditionally in spite of you and your shortcomings. Family is loving and supporting one another even when it's not easy to do so. We support acts of compassion as a means to sustaining the ties that bind families together.
Work/Life Balance

Maintaining a lifestyle of habits and actions to sustain an equilibrium in which demands of personal life, professional life, and family life are equally valued and fulfills enjoyment for one's life. We believe Work/Life balance is not an entitlement or benefit your company can give, instead you have to create it for yourself by prioritizing your passions.